How to Measure for Your MotorMate Transom Saver Alternative
To provide more outboard motor support for trailering than motor toters or transom savers, MotorMate is designed to fit snugly to your motor.
To make sure your MotorMate fits properly, it is necessary to confirm two key measurements (See diagram below):
A) the spacing of the contact points on your outboard motor yoke, and
B) the transom mount spacing as it relates to the edges of your stern brackets.
The chart below outlines the standard measurements for these two distances for each MotorMate model. To ensure you order the correct MotorMate transom saver alternative, follow the instructions below to obtain these two key measurements, then match them to the chart on the right.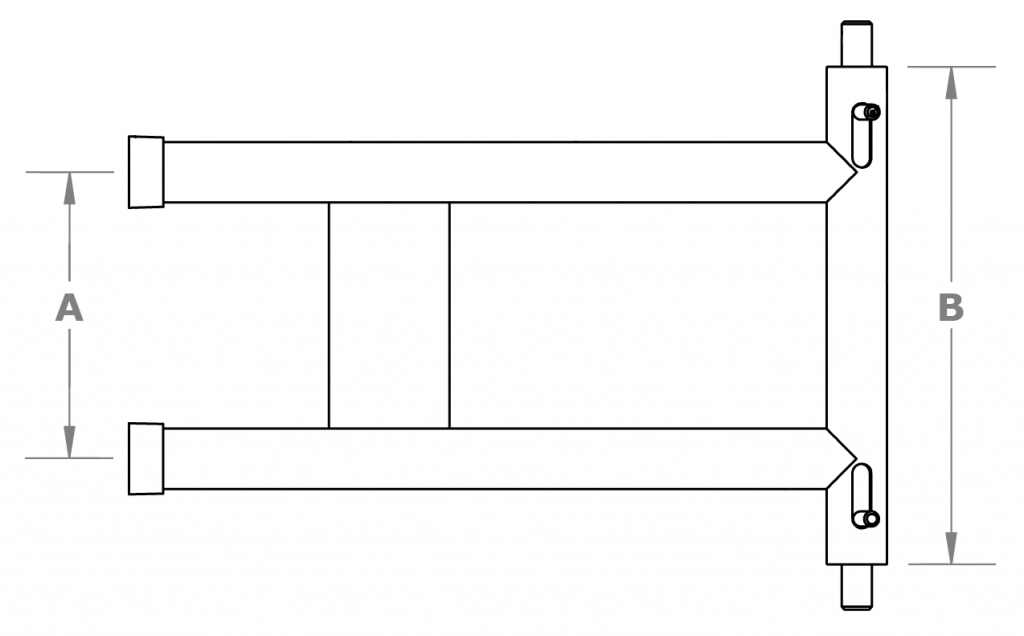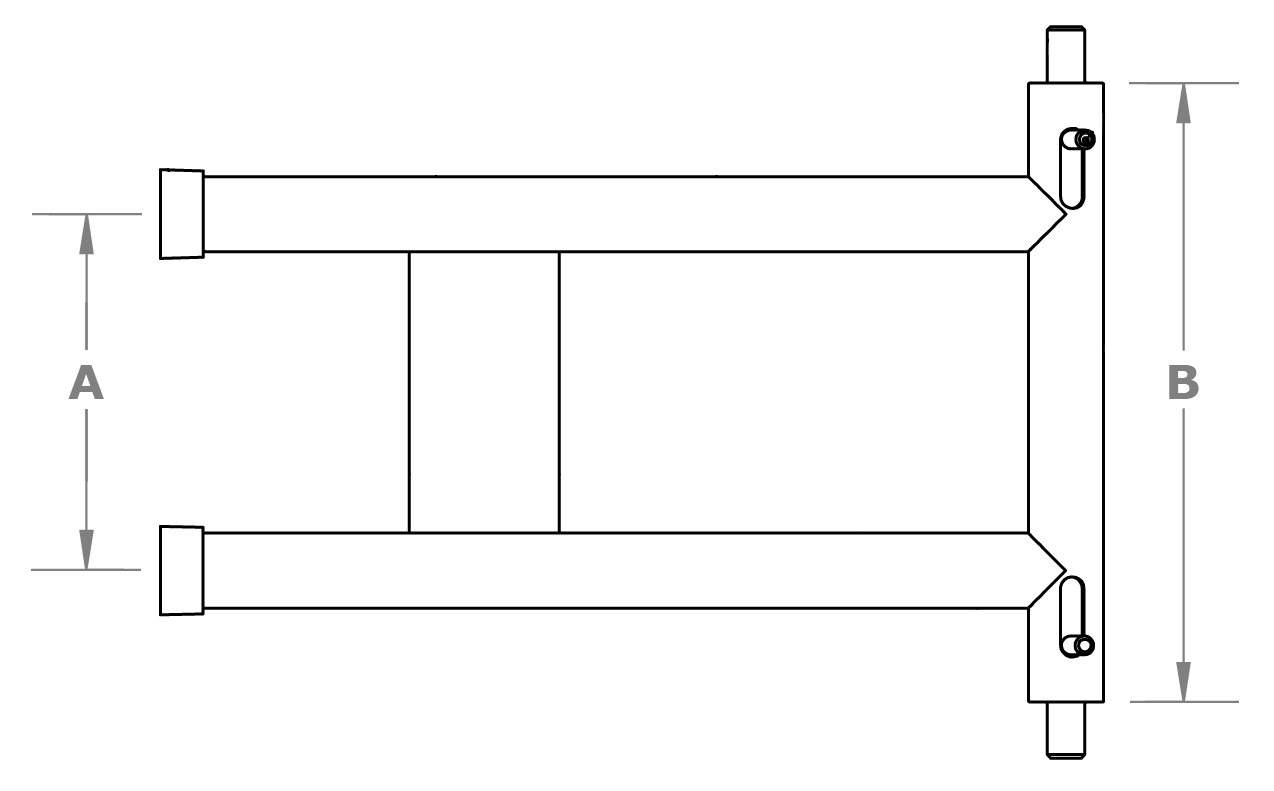 1. Measure Your Motor Yoke Spacing.
("A" in diagram & chart)
Motor yoke spacing is the Center-to-Center distance between the exposed bolts on your motor, which serve as the contact points securing the MotorMate to the motor drive shaft housing.
2. Measure Your Transom Mount Spacing. 
("B" in diagram & chart)
Transom mount spacing is the measurement between the brackets on the transom side. The method of measuring is different for Yamaha motors vs the other brands available; see how to measure each below.
Evinrude, Johnson & Mercury
Evinrude, Johnson and Mercury transom mount spacing is measured between the inside edges of the stern brackets.
Yamaha
Yamaha transom mount spacing is measured across the outside edges of the stern brackets.
3. Yamaha Only: Print Bracket Template & Confirm Fit.
MotorMate has several brackets for use with Yamaha motors; it is important that the correct bracket be used. Before ordering a MotorMate, print the Yamaha Bracket Template and follow the instructions to test fit the bracket. If the template does not fit your Yamaha, send us an email or call us at 844-668-6768.
How to Select the MotorMate for Mercury 2-Stroke Motor